This photo was taken 3-12-08
As you can see the growth is coming along really nice. We may be able to pull some spring onions in about 2 weeks. (weather permitting).
There has been lots of rain, we really need to plow but is just too wet. Course ya'll know farmers are never happy, (well almost never)
I am happy with this crop of onions. It is almost time to plant, beans just need the ground to be a little warmer. If we plant too early the seed may rot.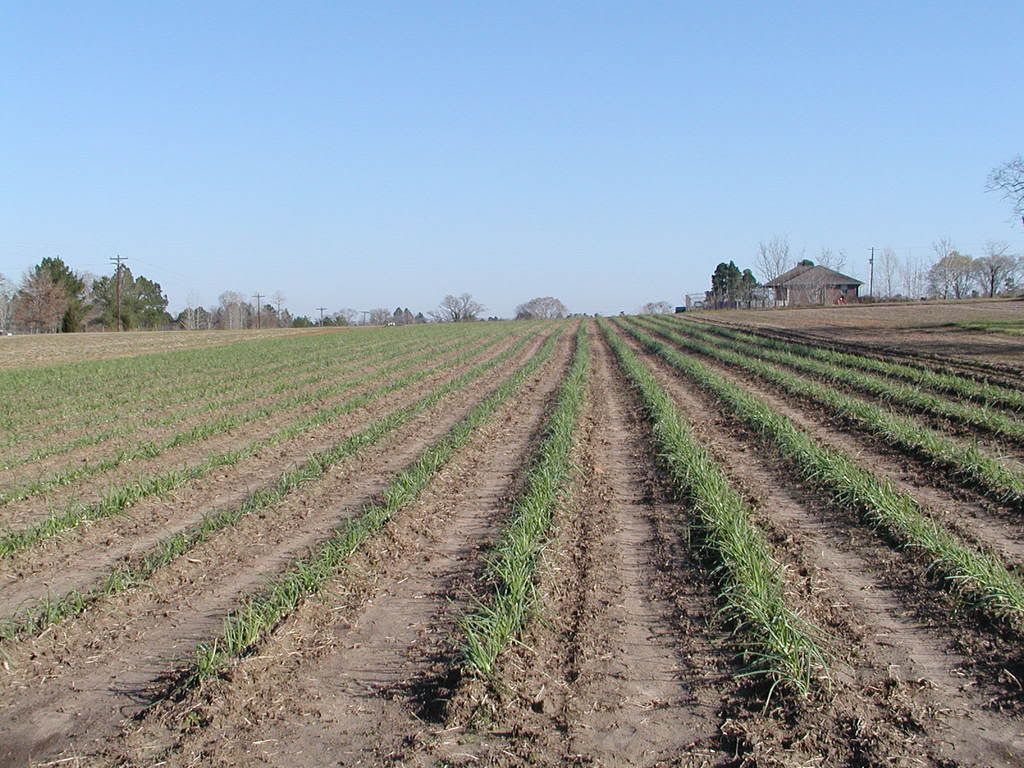 Report 2-11-08 As you can see in the photos below the onions are doing very well. I truly hope that they continue. I am on my way to the greenhouse to check on the baby pepper plants. I will take my camera, It is pretty cloudy so don't know how the photos will turn out. If they are any good I will post them. I may post them anyway. More rain coming today, we need it.